Bike Cassettes
---
1 Related Content Found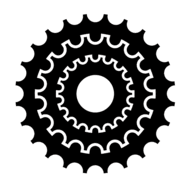 Building a new bike or want to upgrade the gears on your old ride? Cycling Deal can help with our great range of cassettes and freewheels for mountain bikes, racing bikes and road bikes. We stock extensive selections of both free-wheel and freehub cassettes, with both varieties offering between 6 and 11 speeds. Our sprockets come from top brands Shimano and Sunrace. These bike parts make it easier than ever for you to change your bike's gear ratios or add additional speeds.
With daily discounts of up to 75% and shipping around Australia and internationally, it just makes sense to get all your cycling accessories, parts and gear from our team.
Browse through our online bike store and find the freewheel or cassette that suits your needs. Call us on (03) 97939188 or enquire online with any questions.
Bicycle Road bike, Mountain Bike chain. Shimano Sram Campangnolo 6 7 8 9 10 11 cassttes Freewheels
---