Sugino - Crank Made in Japan
Date Posted:11 April 2012

Sugino
is a Japanese manufacturer of road and track bicycle components, founded in
Nara, Japan, in 1910.
It made a variety of cycling components, including cranksets and chainrings. After flagging in popularity due to Shimano's increased dominance of the Japanese bicycle component industry in the 90s, the company has recently become more prominent, due to the rising popularity of fixed-gear bicycles and the cache associated with the "Sugino 75" track racing equipment.
COOL Messenger
"COOL Messenger" is the advanced version of the RD2 Messenger, with more sophisticated and sharp design.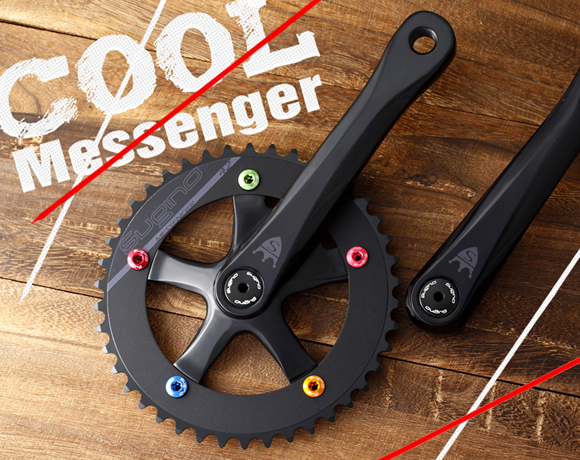 RD2 Messenger
A high quality low cost crank for your fixedgear.
We stock full range of RD2
RD2-44-165B

RD2 MESSENGER 1/8"x 44T x 165MM BLACK

RD2-44-165S

RD2 MESSENGER 1/8"x 44T x 165MM SILVER

RD2-44-1675B

RD2 MESSENGER 1/8"x 44T x 167.5MM BLACK

RD2-44-1675S

RD2 MESSENGER 1/8"x 44T x 167.5MM SILVER

RD2-44-170B

RD2 MESSENGER 1/8"x 44T x 170MM BLACK

RD2-44-170S

RD2 MESSENGER 1/8"x 44T x 170MM SILVER

RD2-44-1725B

RD2 MESSENGER 1/8"x 44T x 172.5MM BLACK

RD2-44-1725S

RD2 MESSENGER 1/8"x 44T x 172.5MM SILVER

RD2-44-175B

RD2 MESSENGER 1/8"x 44T x 175MM BLACK

RD2-44-175S

RD2 MESSENGER 1/8"x 44T x 175MM SILVER

RD2-48-165B

RD2 MESSENGER 1/8"x 48T x 165MM BLACK

RD2-48-165S

RD2 MESSENGER 1/8"x 48T x 165MM SILVER

RD2-48-170B

RD2 MESSENGER 1/8"x 48T x 170MM BLACK

RD2-48-170S

RD2 MESSENGER 1/8"x 48T x 170MM SILVER

RD2-48-175B

RD2 MESSENGER 1/8"x 48T x 175MM BLACK

RD2-48-175S

RD2 MESSENGER 1/8"x 48T x 175MM SILVER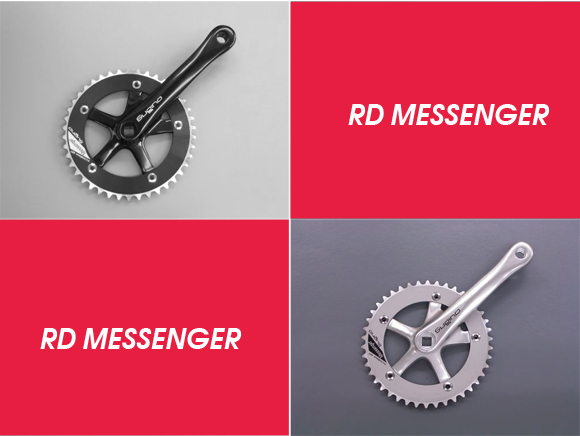 FIXIE COG CLUSTER SET
FIXIE COG CLUSTER SET 16-17-18T BLACK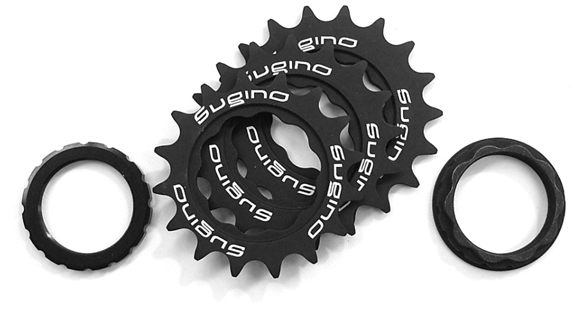 ---