Testimonial 19inch Hasa Titanium MTB
Author: Michael A Buoy Date Posted:20 June 2011
Michael A Buoy
Hi Guys

Just thought that I would like to express my thanks!

I purchased the last 19" Hasa Titanium MTB from you some weeks ago.

After fine tuning and adding some dura-ace parts I have found it to be an exceptional purchase, and can highly recommend it to anyone.

After all our cousins from China can build many bridges and high rise buildings why not bicycles!

I have been riding many road and track bikes from and early age, now that I am well into my 60s I have had to adapt hence the Hasa MTB.

This bicycle has fulfilled all my needs to continue on the road, having bought it for road and not off road.

Having been able to afford custom made and many classic breeds over the years I was astounded with the build finish and specs offered on the Hasa titatanium.


My only nit pick is that the welds/brass ons for the W/T bottle on the down tube needs to be a little lower.

Many thanks Cycling deal

Michael A Buoy.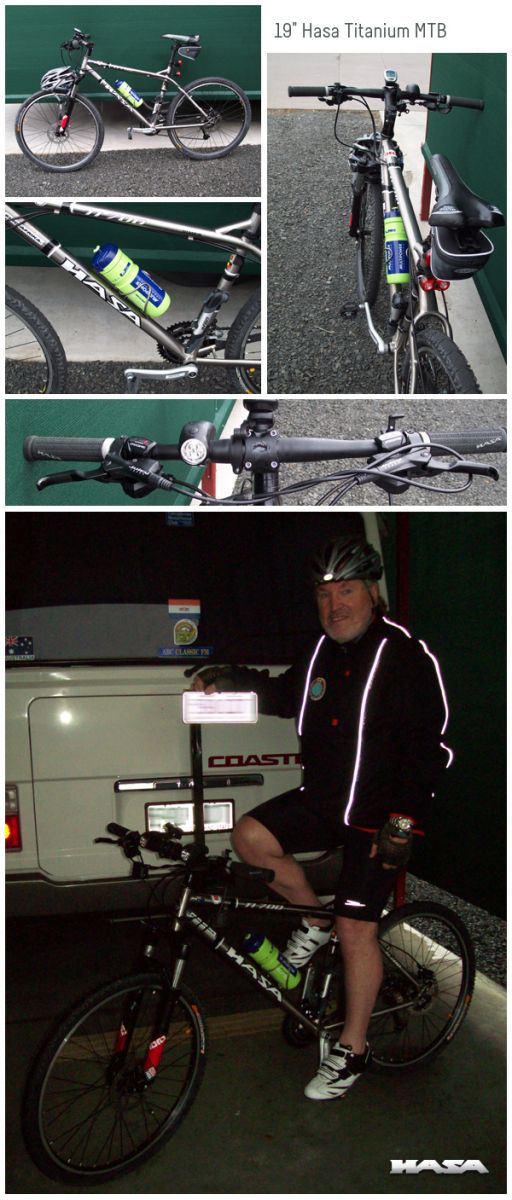 ---