Thanks to you guys for supplying two 60-odd year-olds with such an excellent
Author: Bob and Linda Ireland. Date Posted:19 July 2012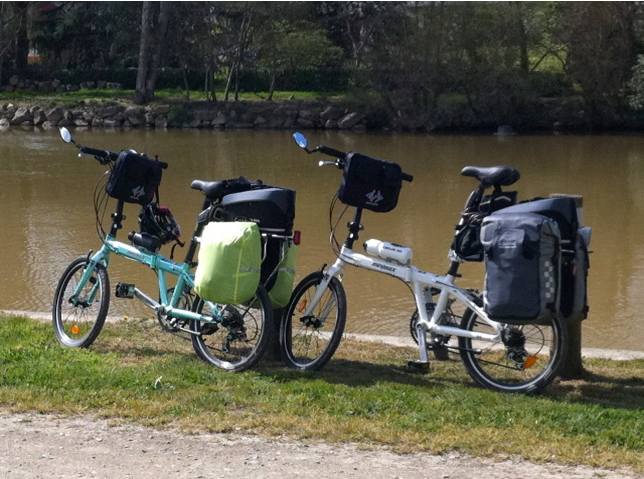 Hi Guys

My wife and I purchased these folders prior to leaving for a 9 weeks cycling tour of France, Ireland and England between March and May this year.

I did extensive web research before selecting the Hasa folders, looking closely at every folding bike available across the globe.

We chose the Hasa Minimax F2's because they were light (10kg), strong and well geared for the varied riding conditions we expected to encounter (18 gears). They were also far cheaper than most of their competitors.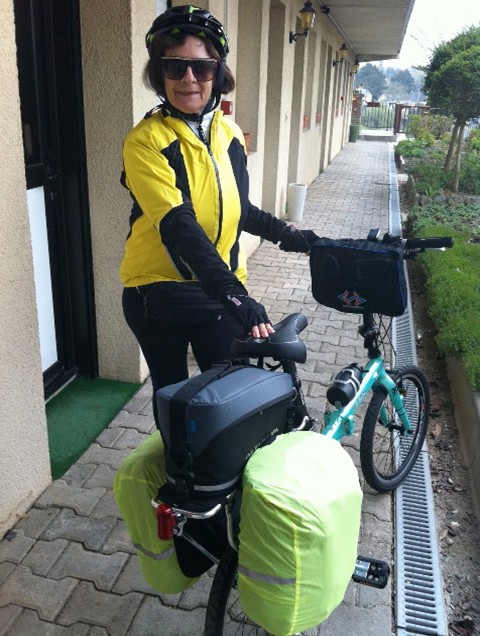 Even so, as we were buying sight unseen, we were a bit nervous as to what quality the bikes might turn out to be.

We need not have worried! They were well packaged, arriving completely in tact, and after some basic assembly needed no adjustment whatsoever. The components were all high quality and the bikes were comfortable and easy to manage in both folded and unfolded states.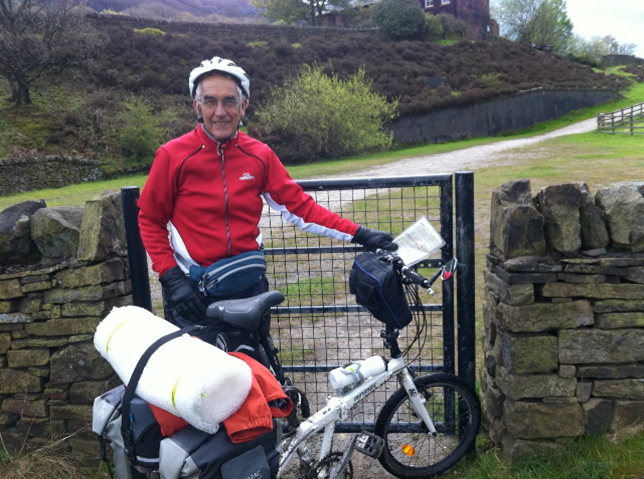 We had a few weeks to get used to them before setting out on our adventure.

I cannot speak too highly of these bikes!

They survived 5 plane journeys ( 4 long-haul flights), 7 train journeys, several bus and shuttle trips, and a ferry crossing from Ireland to Wales. On a number of occasions they were carried in car boots of taxis and hire cars.

We rode on good roads, dirt tracks, tow paths along canals, rocky hill climbs in the rain - just about any conditions imaginable. And the Hasa folders didn't falter. At times they were drenched with rain, sometimes literally covered with mud and grit, and at times we rode throughdeep puddles and into cold wind. The trip highlight was crossing England from West to East via the Trans Pennine Trail - yes, we even crossed the Pennine Mountains on these little bikes!

Our fully loaded panniers were attached to rear carriers and we added rack-top bags - a total of about 15 kgs. I even carried a roll of packaging strapped on top of the panniers.

We also have hybrid bikes and road bikes in our collection, but the folders now hold a special place in our affections. They certainly proved their metal! We are now fortunate to have them in as-new condition to take with us on caravan trips and other holidays.

And we use them for shopping. I now have a folding trailer which carries our shopping bags when we visit the local supermarket. The car, more often than not, stays in the shed!

Thanks to you guys for supplying two 60-odd year-olds with such an excellent, enjoyable product! We can't wait for our next trip!


Bob and Linda Ireland.
---