We are greatly looking forward to our next overseas adventure in 2019
Author: Bob and Linda Ireland. Date Posted:5 November 2018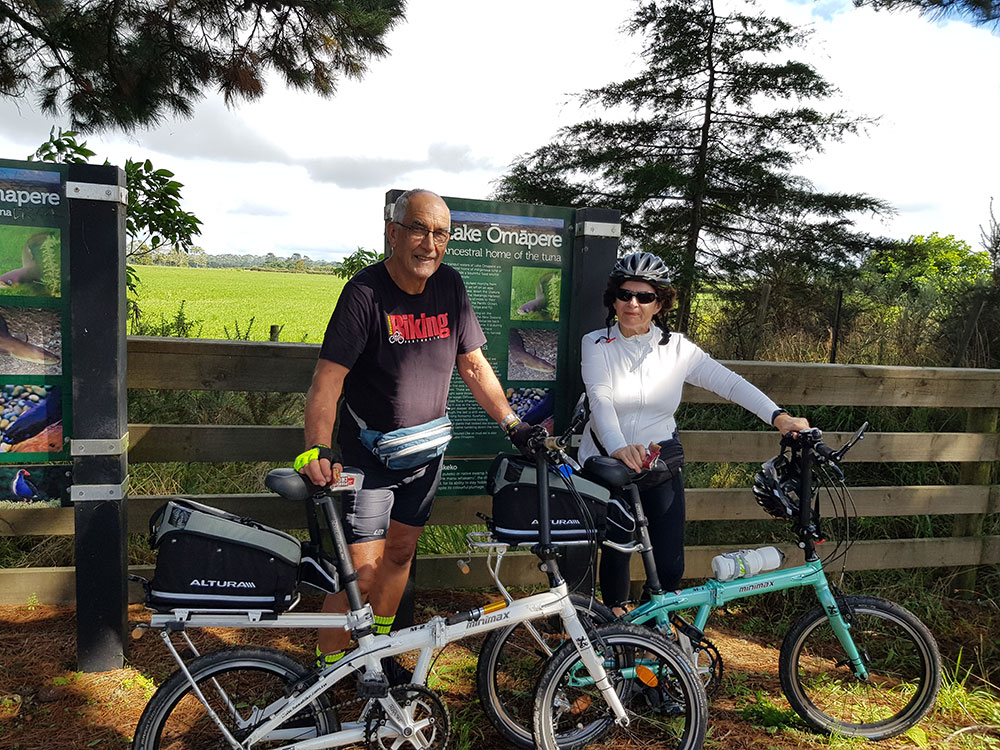 Hi Guys
I notice that your website still features a review of the two Hasa folders we purchased in 2012 and took with us on an overseas trip to France, Ireland and England. The story shows three photos of our rig for that trip and tells the tale of our amazing holiday.
I thought I would give you an update on these remarkable bikes and some of our overseas adventures since that original trip.
We have now taken our folders on three more overseas trips, booking them in as passenger luggage on flights and ferries and taking them in the boots of hire cars and taxis. Our trips have included two separate trips to New Zealand, where we have ridden the folding bikes on 10 separate trails, including the South Island's Otago Rail Trail and The Alps to Ocean trail, and this year (2018), the North Island's Twin Coast Trail and the Motu Trail.
These bikes have now travelled over 10,000km each and, having survived multiple overseas trips between 2012 and the present, are still in remarkably good condition. Apart from a few minor adjustments, one flat tyre and the replacement of a couple of spokes, they have been completely trouble free. They have thrived on hard riding, all weather conditions and some very rough back country tracks in hilly terrain. The 18 gears have given us the flexibility of slow climbing gears and fast smooth-track high gears. They have been excellent carrying fully loaded panniers (up to 5.5kg on each side) and have been compact for transport in car boots and utility trays.
I still prefer my folder for our daily ride. It is both comfortable and light and I can easily keep up with my wife who mostly uses her road bike on these rides. I am often demonstrating the folding mechanism to friends and acquaintances and they are usually amazed to hear the modest price payable on these great little bikes
They have proved easy to service, strong, durable and efficient. The components are all good quality, with break parts, tyres, chains, spokes and Shimano gear parts easy to repair or replace locally. All up, they're highly recommended bikes for just about any purpose. We are so glad we bought them almost 7 years ago.
The first picture below was taken on the banks of the Mersey River at Liverpool (England) on part of our cycling journey from Holy Head, Wales, to Manchester, via the Nth Coast of Wales. The second picture was taken in April 2018 near the Bay of Islands on the Nth Island of New Zealand.
I am now in my 75th year, Linda is in her 68th year. We are greatly looking forward to our next overseas adventure in 2019.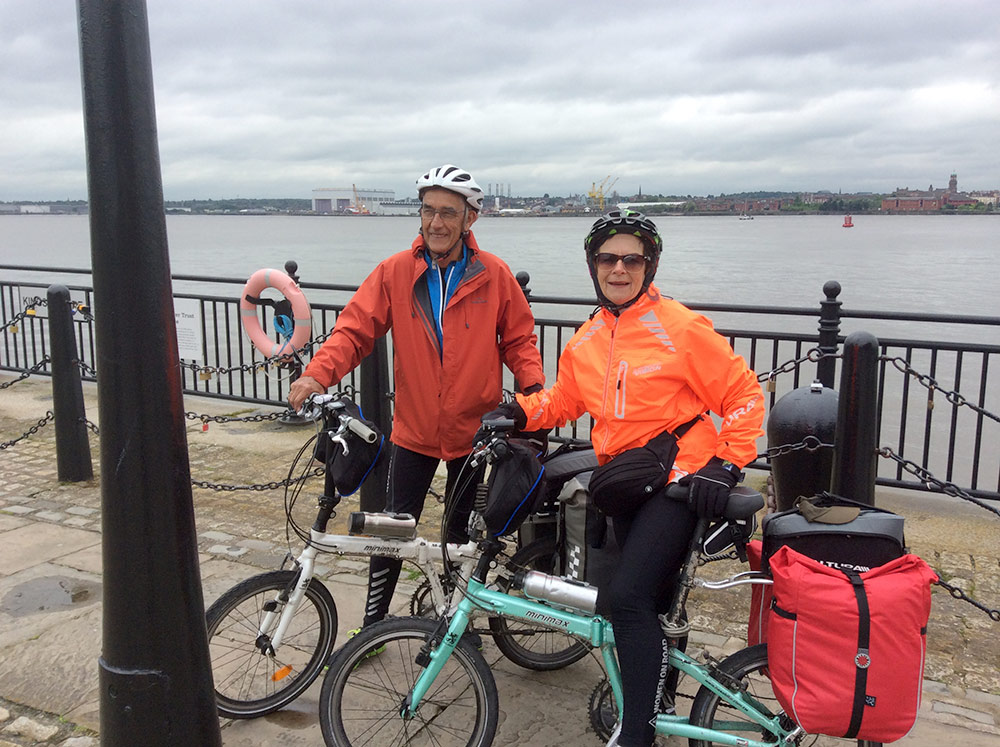 ---